Welcome to the Village of Port Dickinson!
If you are not familiar with our Village, we lie within the town of Dickinson, north of the city of Binghamton, in Broome County.
We have developed this website as a source of information for our residents.
If you need to pay your taxes or your water/sewer bill you can do that here.
We have information about our village meetings, parks, history, and budget reports.
If you're looking for a building permit application visit our Downloadable Forms Page.
Need information about surrounding services? Visit our Useful Local Links Page.
When we have special announcements for the village they will be posted on our home page in the Announcements section.
If you have any questions or would like more information about the village please contact us via the contact information below.
Thanks for visiting!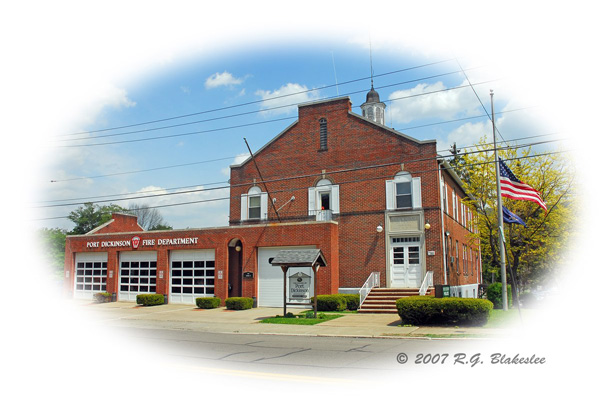 WATER READINGS
February 1-10: Water readings may be put in the drop box, mailed to the Village office or dropped off between 8:00AM-4:00PM or emailed to pdclerk@stny.rr.com
Next billing period: March 1-31, 2020
2019 Village of Port Dickinson Comprehensive Plan
ALTERNATE STREET PARKING:
Notice VILLAGE OF PORT DICKINSON RESIDENTS ALTERNATE SIDE PARKING BEGINS NOVEMBER 1. Effective for 24 hours beginning at 5PM
"PARK FOR TOMORROW" Example: On November 1st on or after 5PM Park your vehicle on the Even Side of the Street.
ALL STREETS in the Village will have 24-hour alternate parking except the following:
No parking on Miller St. Midnight to 7AM
No Parking allowed any time on these listed roads: Church St. Old State Road-Chenango to Rt. 7. Beacon St- between Chenango and Kirkwood Ave.
If a vehicle is parked Illegally & poses an immediate problem, it will be towed at the owner's expense (plus storage costs) to expedite safe snow removal with reasonable consideration by our Police Department.